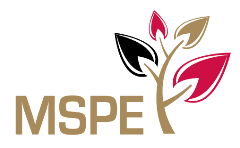 Master of Science for Professional Educators
The Master of Science for Professional Educators (MSPE) is a convenient, uniquely blended distance education program offered through the Department of Educational Psychology in the School of Education.
Fall and Spring courses are online, and summer courses are online for six weeks, with two weeks of face-to-face learning on the beautiful University of Wisconsin-Madison campus.
MSPE integrates courses from three School of Education departments – Educational Psychology, Curriculum & Instruction, and Educational Leadership & Policy Analysis – leading to a Master of Science in Educational Psychology degree. In just two years, teaching professionals can complete this degree in one of the leading educational psychology departments (as listed in the rankings of the U.S. News & World Report's edition of best graduate schools).
Application window for MSPE 2018-2020 cohort will open in early September!
We have closed our application window for classes beginning in the summer of 2017. Applications for the 2018-2020 cohort will be accepted in early September. At that time you can click here to begin your application. To learn more about the application process, visit the Application Process page.